Referees
---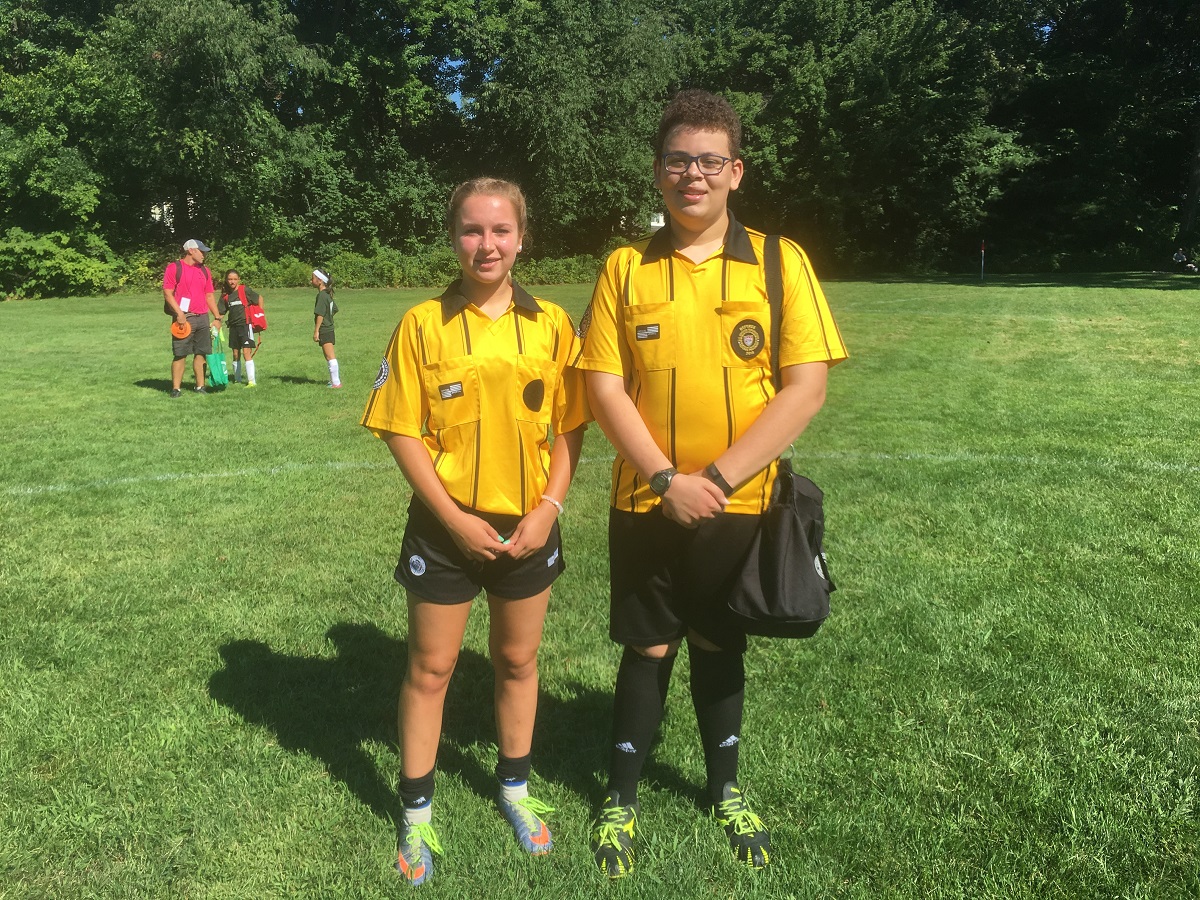 Becoming a KYSA Soccer Referee
Thank you for inquiring about becoming a KYSA Registered Soccer Referee.
Whether you are an experienced referee new to British Columbia or if you are new to the discipline of refereeing BC Soccer has a clinic and a pathway for you.
The minimum age to become a referee is 12 years old (small sided) and 14 years old (11-a-side). Please visit BC Soccer to learn more about the various certifications at https://bcsoccer.net/referee-clinics
Where to start...
Small Sided Referee Certification (less than 11-a-side)
Small-sided includes U6 - U10 and you will referee Killarney teams on their home fields in our neighborhood
You must be 12 and older
The first step is to enroll and complete a Small Sided Referee Clinic
Killarney occassionally runs clinics and posts upcoming sessions on our news page
You can also visit BC Soccer at https://www.refcentre.com/bc/ to find a clinic
Entry Level Referee Certification (11-sided soccer)
If you are 14 years of age or older you can referee 11-a-side soccer is to enroll and complete an Entry Level Referee Clinic.
You must be 14 or older
You must complete the Entry Level Referee certification
Visit BC Soccer at https://www.refcentre.com/bc/ to find a clinic
Already have your certifcations? Become part of the Killarney Referee Pool by registering at KYSA Registrations
Log in or create an account
Select "Official Registration" from the dashboard and follow the instructions
learn more by contacting referee@kysa.ca
If you are new to British Columbia and have recent referee experience elsewhere please the BC Soccer Referee Development Coordinator at josebranco@bcsoccer.net